An easy and efficient way to protect your children when they are using the internet

View 50+ platforms to monitor text messages.
Social Media Monitoring Tool
Avosmart tracks content on Messenger, Tiktok, WhatsApp, Snapchat, Instagram, YouTube, Facebook, Twitter, Pinterest, Kik, Telegram and more using screen shots.
What Avosmart Monitors:
Chats.
E-mails.
Texts.
Photos & videos.
Posts on your child's timeline.
Manage remotely
For Windows & Android
Time Controls for web, apps, games.
Games & Apps Blocking.
Monitoring Social Media via screenshot.
Parent Dashboard.
Excellent Web filters.
Youtube control and monitoring.
SAFE WEBSITES
We filter the internet

Guaranteed safe search when using Google and YouTube
Page content is carefully analyzed. If the content is not suitable for children, the pages are immediately blocked. Filtering includes checking content for: pornography, gambling, violence, drugs etc.
You can be sure that your child visits only safe pages.
When your child tries to visit a forbidden website, it will show up on the dashboard.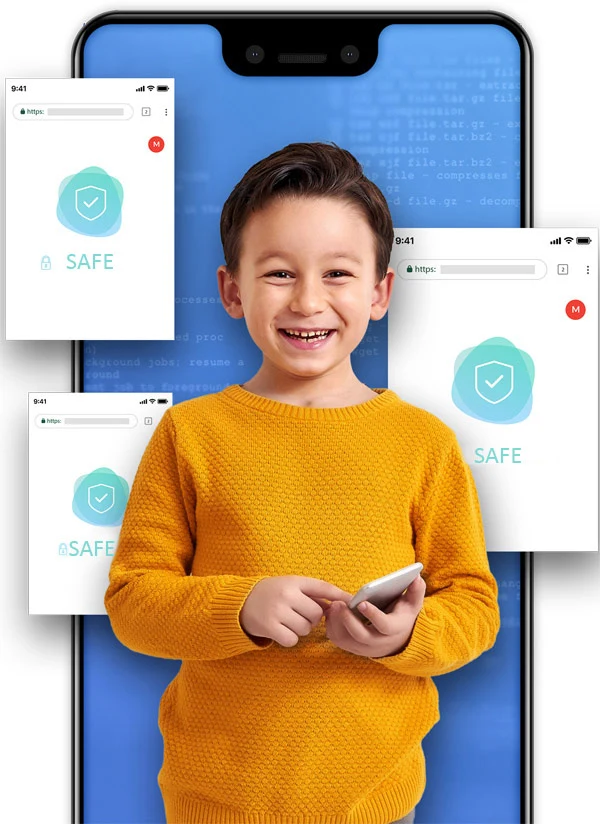 WHERE IS MY CHILD.
Family locator

Precise location on map
See exactly where your child is at the moment. Check their whole route on any given day, even for previous days. Thanks to Avosmart, you can easily verify your child's whereabouts.
Current location.
Full route on map.
Exact date and time of location.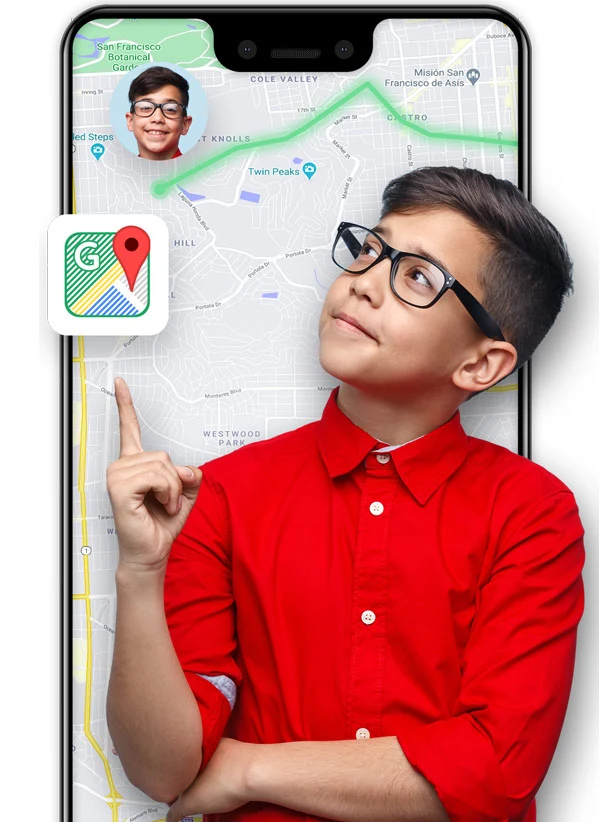 WHAT APPS THE CHILD USES
Control apps on their phone

Check and block
In the dashboard, easily check what apps your child uses. Any and all apps can be blocked. Without your consent, your child won't be able to install new apps.
List of installed apps.
Option to block particular apps.
No new app will be launched without your approval.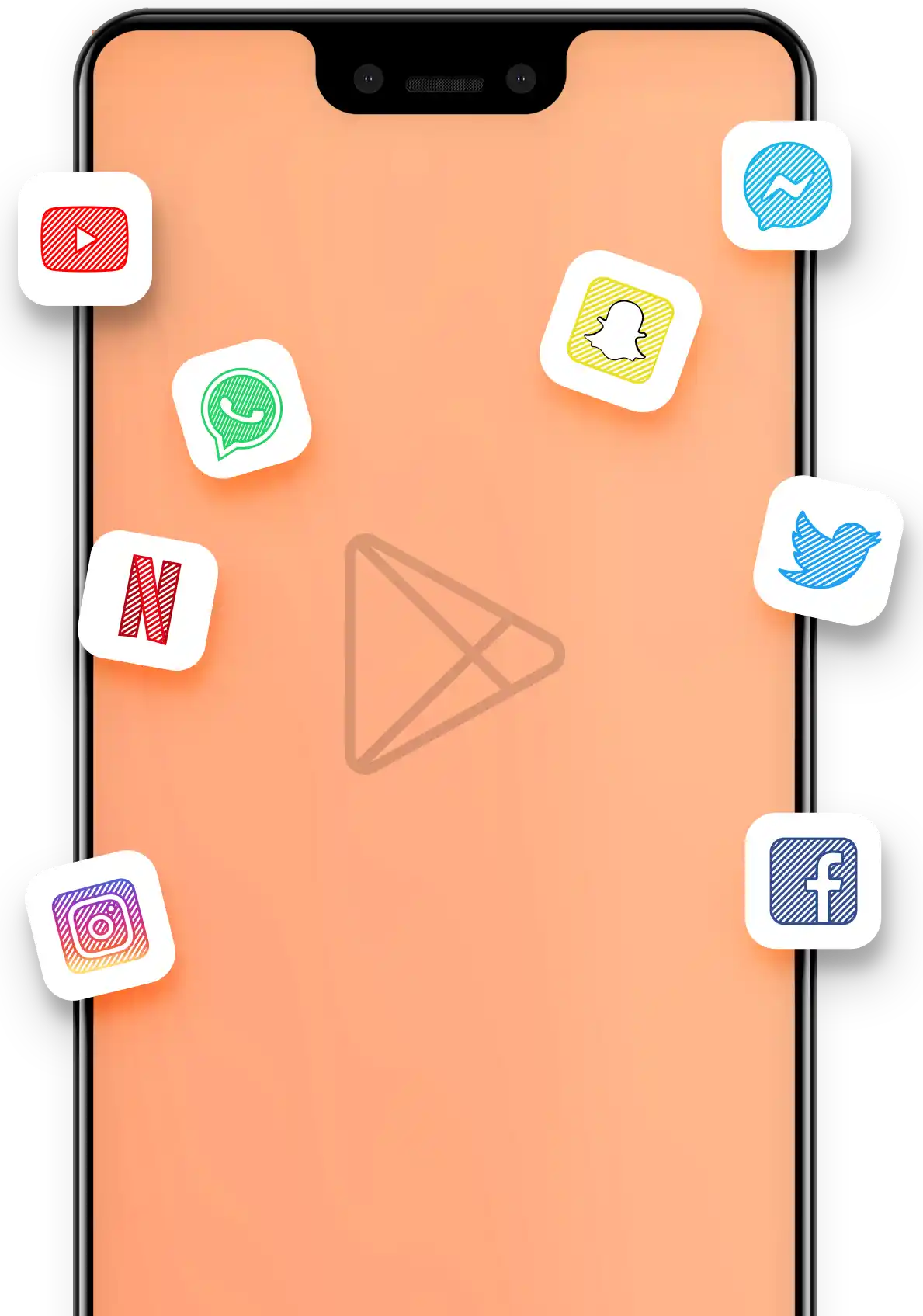 USES THE INTERNET FOR TOO LONG
Limit time spent on the internet

You decide how long your child can use the Web
Effortlessly set time limits
Simply move the slider to set a time limit. Additionally, you can set specific limits for chosen hours using the 'hourly schedule' option.
Time limit for internet access.
Hourly schedule.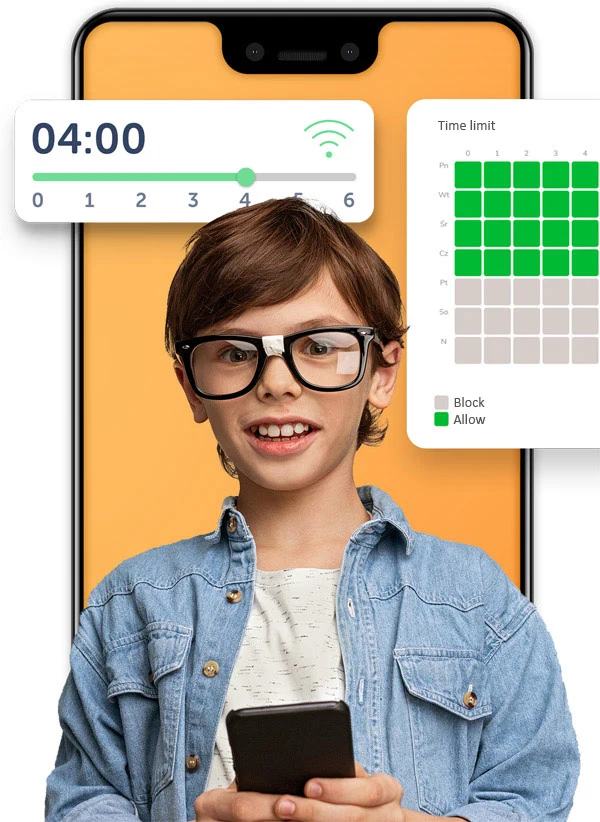 GAMES TAKE UP TOO MUCH OF YOUR CHILD'S TIME
Choose which games and apps are acceptable and apply limit

Set a time limit
As soon as installing Avosmart, you can set a time limit for which games your child has permission to play. Similarly to the internet limitation, you can opt for a daily limit or set an hourly schedule.
Time limit for games and apps.
Choose games and apps for which to set a limit.
VIDEO CONTROL
Keep tabs on what YouTube videos your child watches

Block inappropriate ones
Undeniably, there are videos on YouTube that could negatively impact your child's development.
With Avosmart, you are able to easily check and block any channel or video.
Full list of viewed videos.
Option to block channels or videos.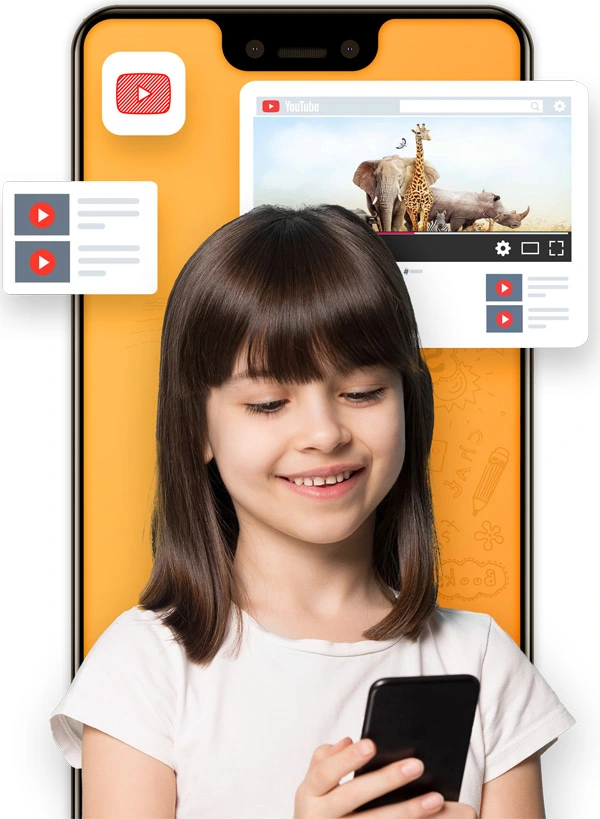 MONITOR AND CONTROL
Monitoring reports

Simple activity report
Activity reports for apps and internet usage are in the Avosmart dashboard.
Plus, you have access to a full list of viewed and blocked sites and exactly how much time was spent on each site.
Games, apps, and internet usage report.
Detailed list of all viewed websites.
Blocked sites.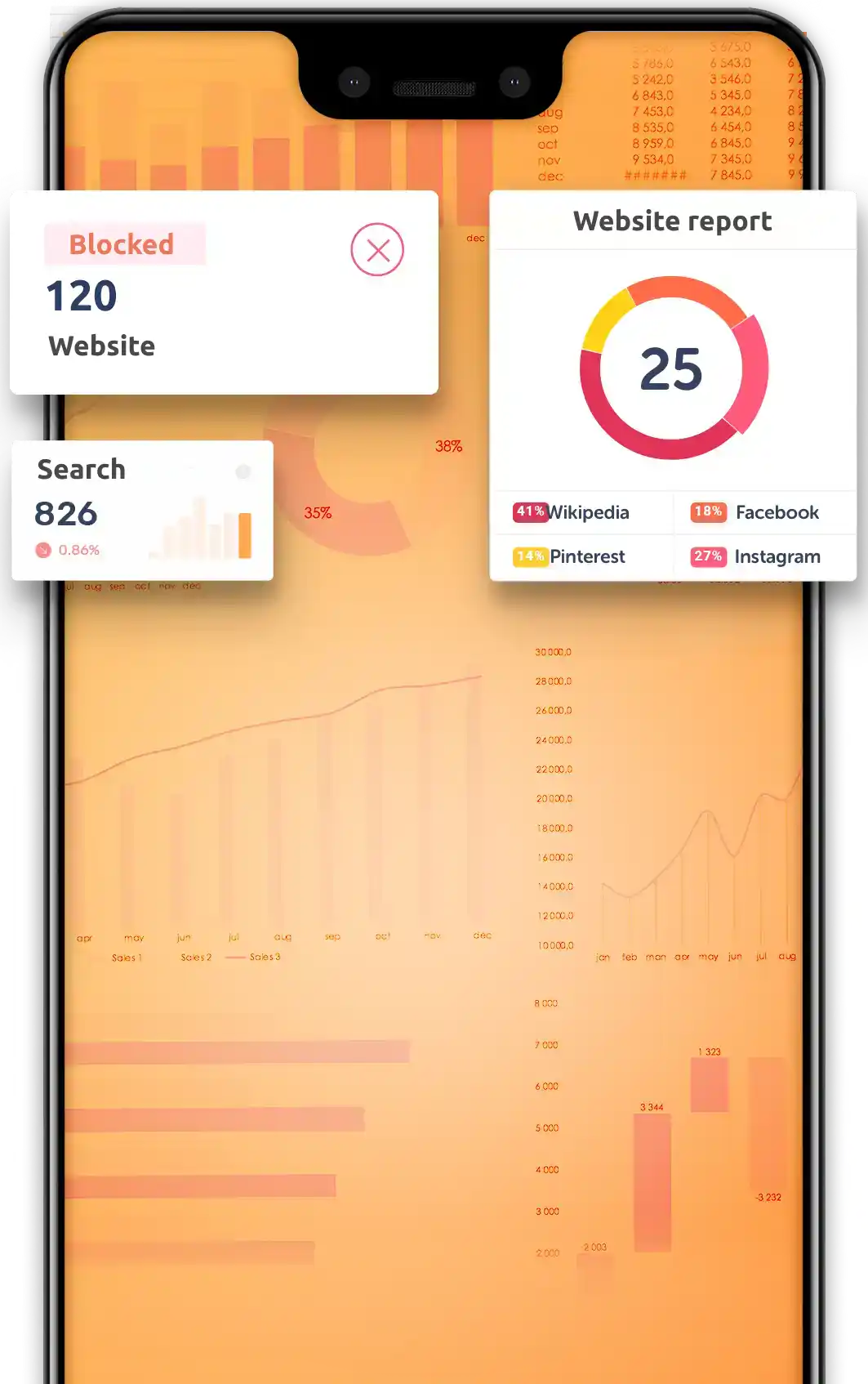 PARENTS LOVE AVOSMART
See what users think about our service
For more than 10 years thousands of parents have put their trust in us. Read selected reviews.
Very efficient! Completely protects my child from harmful internet content.
Just what I was looking for! I set a one-hour daily limit for my daughters accessing the internet and Avosmart takes care of it for me.
I recommend Avosmart because it has a variety of functions. My children are protected when using the internet and I am able to control how much time they spend playing games, etc.
It was important for my wife and I to be able to keep an eye on our daughter's social media habits. Avosmart helps us keep our daughter's digital and real life balanced.
My son used to spend too much time on the internet, using a laptop, tablet, etc.. With the reports provided by Avosmart, I know exactly which websites my son visits and for how long.
Now I am able to check my son's current location at any time. An excellent service!
Pricing
We know that your child's safety and well-being are priceless
All plans contain the same features
Free
$0 /5 days
5-day free trial
1 device



Windows / Android
Basic
$2.4 /month
billed annually $29 / 1 year
Protect up to 3 devices



Windows / Android
Most Popular
Standard
$5.7 /month
billed annually $69 / 1 year
Protect up to 6 devices



Windows / Android
Pro
$8.2 /month
billed annually $99 / 1 year
Protect up to 9 devices



Windows / Android
INSTALLATION
Straightforward installation

3 easy steps: just 5 minutes
Installation is very simple. We'll guide you through the whole process.
Registration
Sign up, create a free account.
Install the app on your child's phone
Download and install the app on your child's phone.
Control settings remotely
Change settings on your computer via browser.
---
Parental control
As a parent, you want to protect your child from the dangers and risks of the online world. You also want to guide them in making smart and safe choices online. Avosmart is a parental control app that helps you do just that. With Avosmart, you can:
Filter out harmful or inappropriate content from the internet, such as pornography, gambling, violence, drugs, etc.
Track your child's location and see their history of movements on a map.
Block any app that you don't want your child to use or install.
Check your child's social media activity and block any unwanted contacts or messages.
Set time limits for your child's internet access, gaming, and app usage.
Receive alerts when your child tries to access a blocked site or app, or when they leave a designated area.
Social media blocker app
Social media can be addictive and distracting for children, especially when they are supposed to focus on their studies or other activities. That's why Avosmart offers a social media blocker app feature that allows you to monitor and control your child's access to various social media platforms, such as Facebook, Instagram, TikTok, Snapchat, WhatsApp, and more. You can see what content your child is viewing or sharing on these apps, and block any app or channel that you deem inappropriate or harmful. You can also set time limits for each app, or block them completely during certain hours of the day. With Avosmart, you can help your child develop healthy and responsible social media habits.
Screen time app
Too much screen time can have negative effects on your child's physical and mental health, such as eye strain, sleep problems, obesity, anxiety, depression, and reduced attention span. Avosmart helps you manage your child's screen time with its screen time app feature. You can set a daily or hourly limit for your child's internet usage, gaming, and app usage. You can also view detailed reports of your child's screen time activities, such as which websites they visit, how long they spend on each site, and which apps they use the most. Avosmart helps you balance your child's screen time with other important aspects of their life. Avosmart is the ultimate parental control app that gives you peace of mind and helps you raise happy and healthy children in the digital age.
---